20th October 2018, Dr Chee L Khoo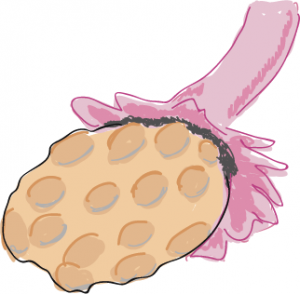 The diagnosis of polycystic ovary syndrome or PCOS often strikes fear in young women or their mothers. They all worry about future infertility although there are more issues than that. Unfortunately, up until recently, there is confusion out there about the diagnosis and treatment of the condition. The confusion exists not only in the general community but also amongst doctors too. Confusion in diagnosis leads to confusion in treatment guidelines as it becomes hard to compare study populations if the diagnosis is unclear.
The are three elements to the diagnosis of PCOS:
Irregular usually fewer than normal menstrual periods
Evidence of excess testosterone hormone – hairy and/or severe acne
Multiple cysts in the ovary on pelvic ultrasound
One only need 2 out of the above three to make the diagnosis. Unfortunately, ultrasound in young women often show up cysts in their ovaries which can be normal (physiological) and it is not uncommon for these women to be inappropriately labelled as having PCOS.
The Australian Centre for Research Excellence in PCOS, funded by the National Health and Medical Research Council (NHMRC), partnered with European Society of Human Reproduction and Embryology and the American Society for Reproductive Medicine recently put together an evidence-based guideline for the assessment and management of PCOS. It is a comprehensive 201 page guideline! I have read the entire document and summarise the recommendations here.
Perhaps, we have so clarity in the diagnosis and hence, down the track, treatment. Most women with the PCOS do not end up with infertility. Many of them are at high risk of developing diabetes and metabolic syndrome which is what we at healthfocus work hard in preventing.
Thus, if you think or have been told that you have PCOS, it might be worthwhile coming in to discuss the diagnosis, treatment and your cardiovascular risks.